Educational course for adults ③
When the Sea of Japan was formed (from shallow sea to the depths of the ocean)
Let's look for lots of fossils
Learn about Oga Peninsula's "story of the earth" on this course. Let's find your favorite out of many fossils!
Duration: approx. 2 hours
START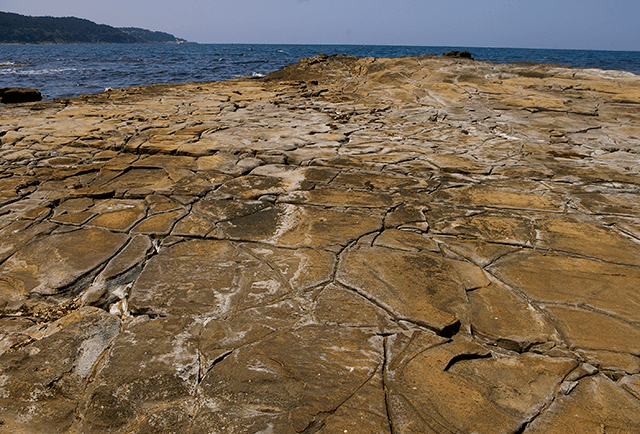 Nishikurosawa Beach

Natural History Museum of Fossils!

Kohama Coast

Kobo-daishi's "streaked rock folklore"
50 minutes by car
Ogre's Washboard

You may find fossils!?

Azuki Rocks

round rocks found only during low tide
options
Namahage Museum

Let's take a look at many different masks!
View of the rice terrance in Anzenji district

Original landscape of Japan visible from a bridge!
3

dining

(※souvenir included)
Oga Seafood Market

Popular fresh and decadent seafood dishes