Educational course for adults②
When Japan was a part of the continent ②
Let's go and meet the "Godzilla Rocks" sculpted by nature
Learn about Oga Peninsula's "story of the earth" on this course. Starting with the popular Godzilla Rocks, let's enjoy "nature's sculptures" created by the Earth!
Duration: approx. 1 hour
START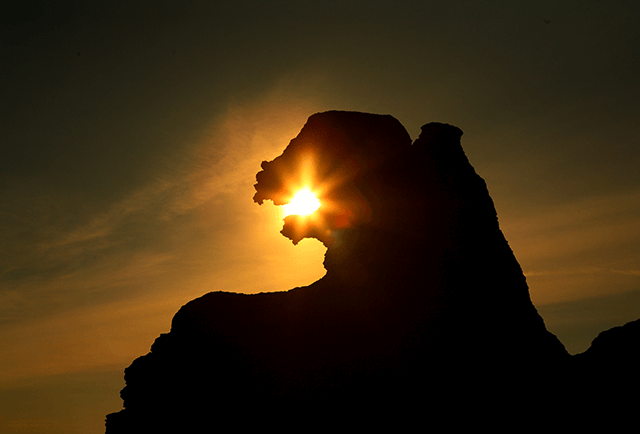 Godzilla Rocks

A rock that shoots fire!?

Gamera Rocks

Godzilla's rival!

Futago (Twin) Rocks

both standing happily in line
10 minutes by car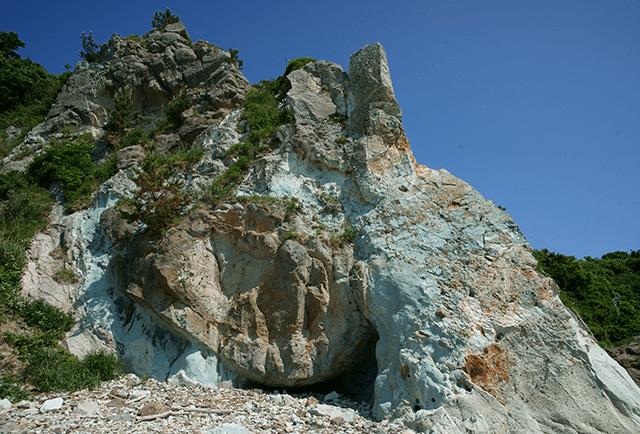 green tuff

Oga Peninsula, the origin of green tuff

Northernmost Natural Habitat of Camellia japonica

The red, passionate city flower!

Tsubaki no Shiraiwa Rocks

This looks like a Maitake mushroom?

Rousoku (Candle) Rocks

Before it was known as "Kannon", now it's known as "Rousoku" (Candle)
options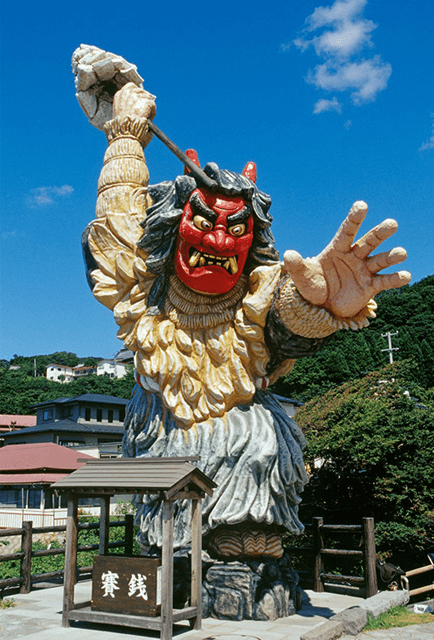 1

sightseeing spot

(※toilets available)
Namahage statue (monzen)

A symbol of monzen district!